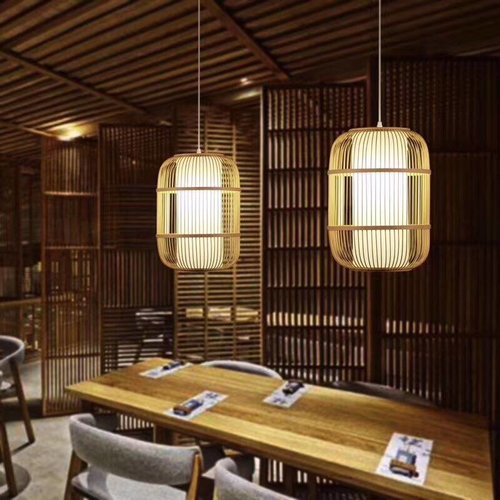 Ceiling Lights, Pendant Lighting and Ceiling Lamp Shades
Hanging lamps have a huge influence on the interior of your home. Orientique has beautiful lamps that look great hanging above the dining table, or slightly smaller lamps that stand out while hanging above the coffee table. These Asian lamps also combined very well with our table lamps, wall lamps and floor lamps. By combining different lamps, your interior gets a nice Asian touch.
Whether you have a  modern design or you prefer classic accents, at Orientique you can find hanging lamps that match any interior. For example, we have design hanging lamps of various types of material and the popular bamboo hanging lamps in our collection. When you look at our website or visit our store in The Hague you will be amazed by our wide and varied choice. You will discover that you have come to the right place for the paper hanging lamp. Regardless of the style of your home furnishings, the light intensity of the hanging lamp has a major influence. Orientique therefore always advises you to make a lighting plan before you purchase hanging lamps. Suppose you have created an intimate lounge corner in your living room where you can enjoy a nice wine in the evening. You turn on your hanging lamp and because of the brightness of the light the romantic atmosphere disappears like snow in the sun. That was of course not the intention. That is why it is important to choose the right light atmosphere variation in all your living spaces.