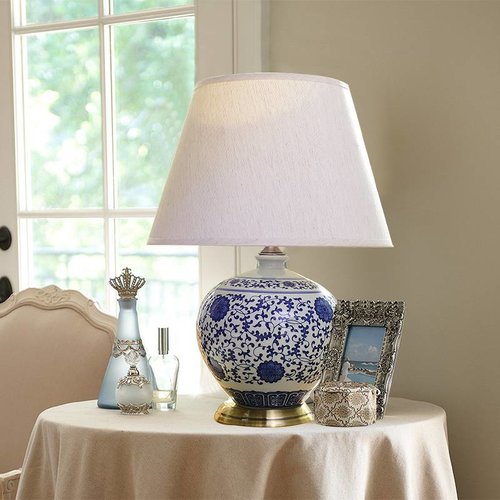 Table Lamps, Desk lamps & Desk Lights
Brows through Orientique's wide collection of hand-painted porcelain table lamps from China. Every Chinese table lamp is made by hand, and even the shades of some Chinese table lamps are hand-painted. Original and unique, specially selected for your room for an atmospheric evening.
The table lamp has much more to offer than just illuminating your desk. With our table lamps you can create a unique mood lighting that envelops you in warmth and cosines. For example, put the lamp on a side table next to your couch and you are assured of a beautiful ambiance. This atmospheric creator also performs exceptionally well on both sides of a window sill. Orientique offers every interior the ideal table lamp. Our table lamps can be combined with our hanging lamps, wall lamps and floor lamps. By combining different lamps, your interior gets a nice Asian touch.