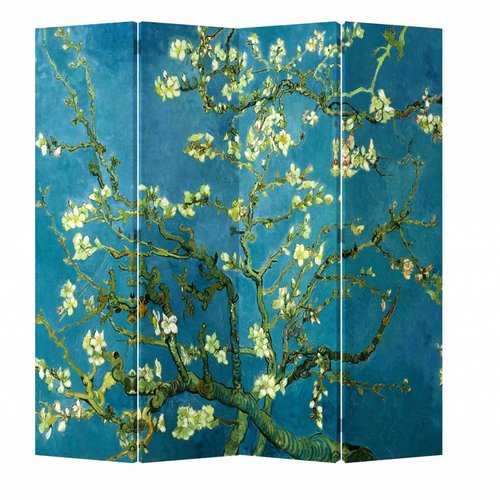 Room Dividers, Privacy Screens, Canvas Screens, Oriental, Chinese, Japanese and more
Room dividers form a prominent part in Oriental interior. You will find a diverse assortment of antique and modern oriental screens in various designs and sizes at Fine Asianliving. Room dividers and screens are multi-functional. They can be used to effectively separate spaces in your home, cover up a window or serve as a decorative element in your interior design. Besides being practical, they are also beautifully decorated with ornate details.
Orientique Asianliving offers you a broad collection of Oriental room dividers. We provide authentic Japanese Shoji rice paper screens in simple and sleek designs, but also Japanese screens hand-painted with blooming Sakura cherry blossoms that will take you back to the nostalgic springs of Japan. Rice paper screens offer you the privacy that you would appreciate, while lightening can still subtly shine through the papers to create a distinctive mood in your room. You are also welcome to browse our remarkable collection of Oriental canvas screens, available in diverse designs with classic Japanese and Chinese elements. We also offer an exclusive selection of handcrafted Chinese antique room dividers with Ming and Song dynasty influences in which its panels are incised with exquisite woodwork or entirely hand-painted. These unique antique screens will undoubtedly form a serene centerpiece in your room capturing the beauty and elegance of refined Asian culture.